The U.K's Personal Trainer for your brain
I am here to make a difference to the lives of as many people as possible, I truly believe that people have the potential to be, do and have whatever it is they want in their life if they just work their mind to do it. I am a qualified Success Coach who believes in the balance of mind, body and soul to create positive achievement fully within an individual. In addition to this, I am a qualified NLP practitioner and a renowned activist and philanthropist.
I have always been a firm believer in the fact that you can't help others unless you have helped yourself first, so I have always invested in my own personal development and have been coached by some amazing individuals in business coaching and personal development. I was lucky enough to be on stage interviewing John Travolta at the Disneyland hotel and have met and been taught from some great entrepreneurial celebrities from Mel Gibson to Mark Wahlberg. I think the number one thing I took from all my experiences within myself and my learning is that staying humble and true to yourself is the key to any kind of success and living a healthy balanced life both internally and externally.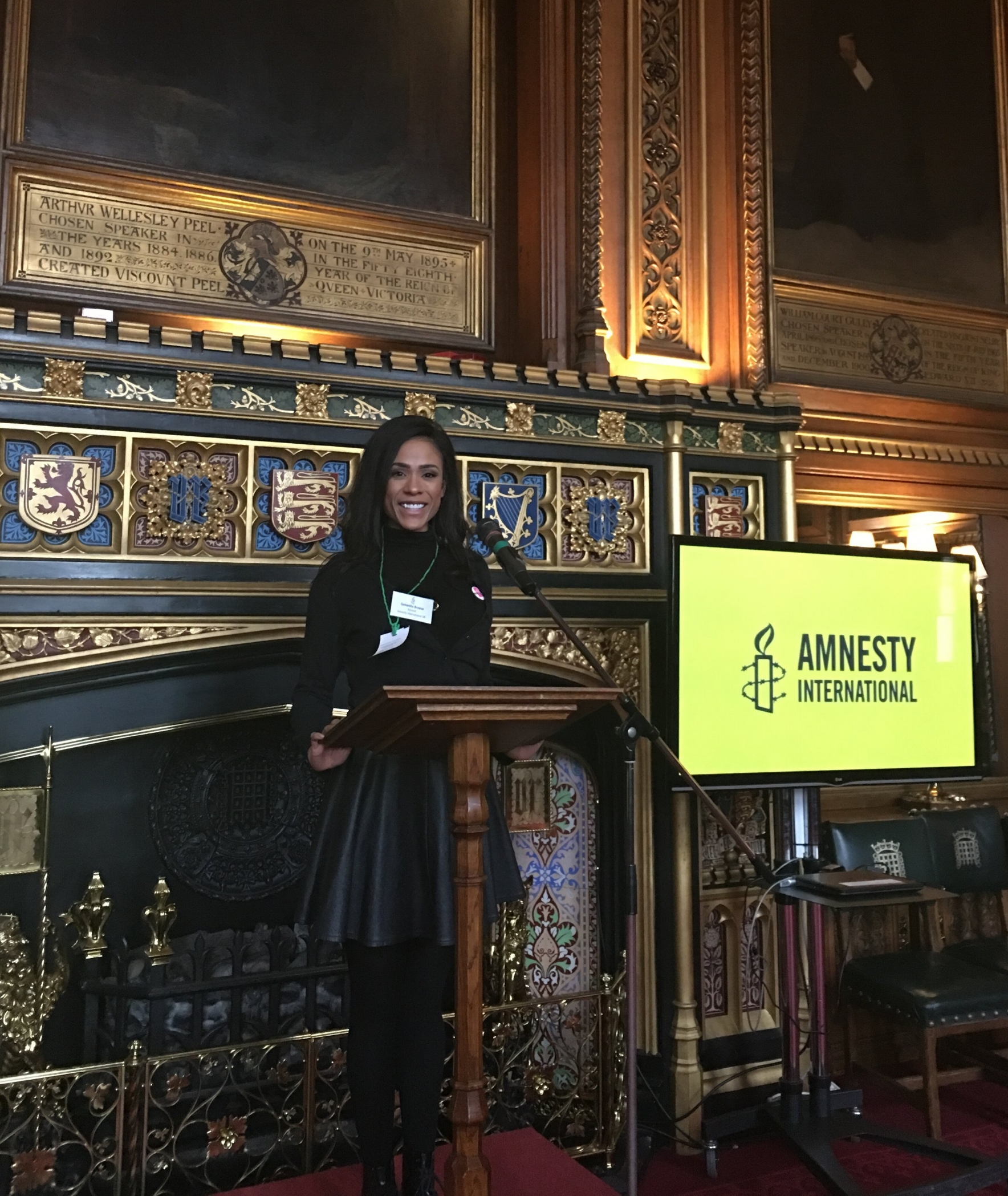 It's better to light a candle then to curse the darkness
I have responsible for inspiring children and students around the country by volunteering as a human rights educator for the biggest human rights organisation in the world Amnesty International. As part of my involvement with Amnesty, I have raised over £50'000 single handedly for them and have also been recognised in the Houses of Parliament for my work in political activism work.
THOUGHT BASED APPROACH
I am a self confessed geek so when I am guiding people with balance, motivation, self worth and achieving their goals for a successful life, I will begin and end in the mind, backing most things up with an element of neuroscience as I find that when people know facts with their mind, they can then know a logical way of seeing things to become the best version of themselves.
'other peoples success is not your failure'
One of the major things we need to realise is that we all have the same lessons in this life to learn but in different ways and comparison is one of the biggest things that can steal your happiness and take the focus away from your success. We must remember there are different ways to get to the multiplication of four and we all have our own yellow brick roads, so one of the major things you will adapt to is that other peoples success shows what is capable for you, and is not there to put you down in anyway. We must shift our focus because what you focus on you find. Just look up something called your reticular activating system and you will see this is the part of the brain made for focus and why its important to realise that we can get away even scientifically from what we focus on we find.
One tip and an instant way to be happy and successful in life is by helping others, I love JFK's quote: 'It's not what your country can do for you but what you can do for your country'. Think about it, it even says in the Bible that we should 'Help thy neighbour' and it really is one of the best ways that you can develop personal success, by helping others to achieve theirs and this is why I am dedicating my life now to ensure I can positively affect as many peoples lives as possible to achieving the success that they want and truly deserve in life.